A top hat, and an awful lot of pink. Wedding at the Oxfordshire. Oxfordshire wedding photographer.
It has to be said; Miriam likes pink. Miriam has always liked pink, which is why it's the overwhelming theme in her childhood bedroom, and why it was a big feature of her wedding day. That's great. I like pink too.
See what I mean? We had a fun morning at the house in Thame as all the girls got ready, lubricated with a little Prosecco.
Miriam looked sensational as her dad, Paul, saw her in her dress for the first time. It's always such an amazing moment, which I remember very clearly from my own daughter's wedding day.
Matt was in traditional morning dress, complete with top hat, and he was very attached to the latter. I don't think it was a lifelong affection, as Miriam's is with pink; but a fleeting love.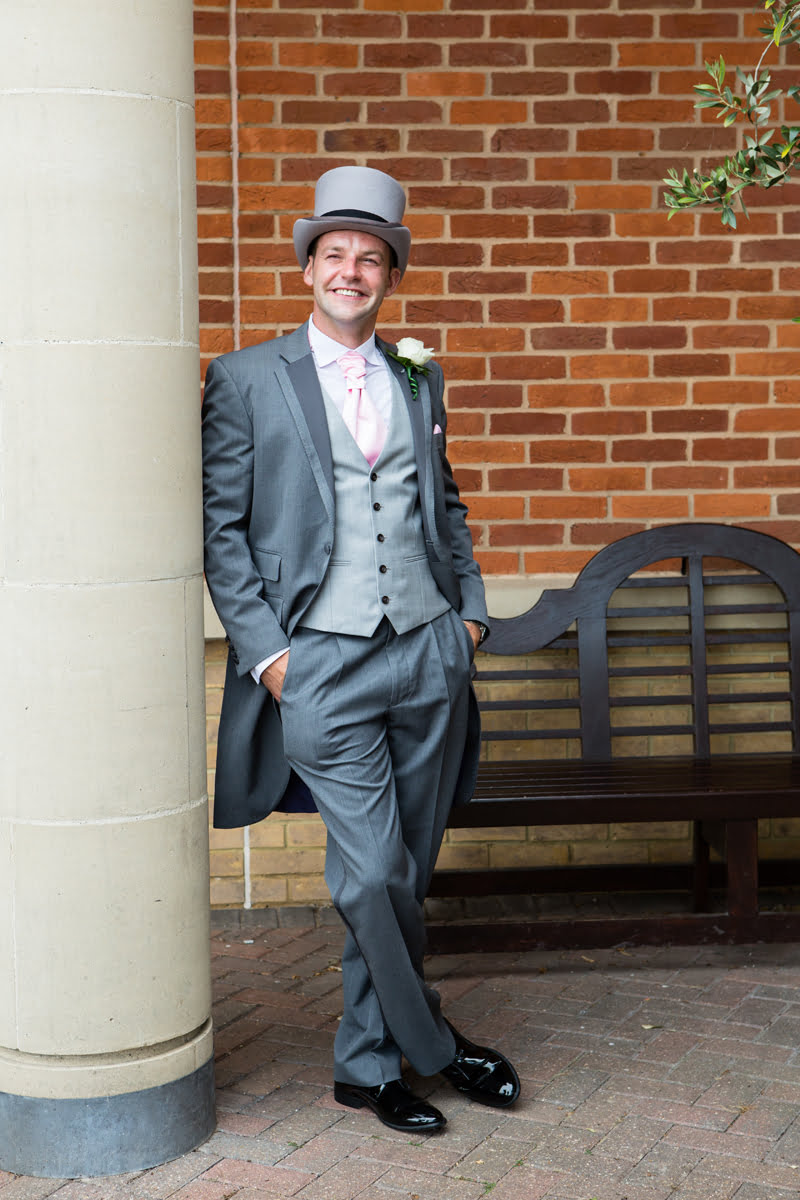 The ceremony itself was really interesting. It started with a civil ceremony, much the same as many I photograph, but was followed with a Jewish ceremony. Paul walked Miriam down the aisle, and from speaking to him afterwards, this was one of the proudest moments of his life. I think you can see he is loving every second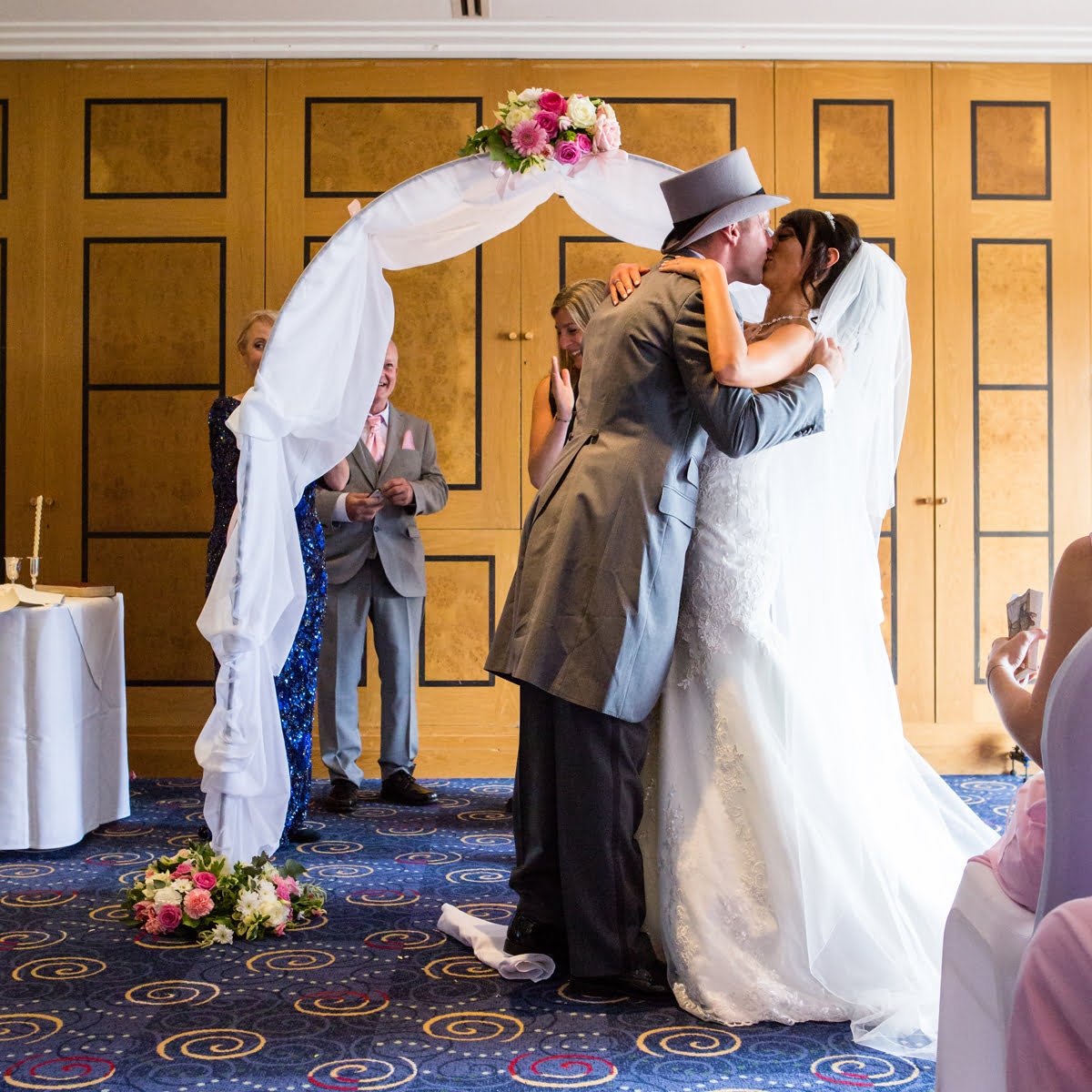 After the ceremony, we got everybody together for a big group shot
The Oxfordshire boasts a lake, which can be a great location for couple's shots.
I don't think they put this chap off his swing!
Prior to the wedding breakfast, Matt and Miriam led a very energetic session of Israeli dancing. I have a theory that this is a tradition originally conceived by a committee of brides' fathers, as the main purpose of it appears to be to so exhaust the groom that he will have no energy reserves by the end of the evening.
I get exhausted just looking at these photos!
So, to lunch, and cake cutting.
After the wedding breakfast, Miriam and Matt took some time out for themselves (and me, obvs.)
We witnessed some pretty awesome Dad (and Mums) dancing too!
Thanks to Miriam and Matt for asking me to photograph your day.