Christmas wedding at The Randolph Hotel, Oxford (Yes I know it's summer but I've been busy) – Oxford wedding photographer.
A couple of days before Christmas, it was Sophie and Tom's turn to tie the knot, and they chose Oxford's iconic Randolph Hotel as the venue for the reception. It's always been close to my heart, and if you follow me on Facebook, you'll know that my daughter Natalie and her husband Chris were due to marry here in 2015, but their plans were altered by the massive fire that took hold here just 2 weeks before their wedding. So. it's great to see it back up and running, and back to its old self again.
Sophie's bridal prep all happened at her parents' beautiful home in Cumnor. It was a relaxed start to the day with some impressive breakfasts being produced in the kitchen by Sophie's dad.
The ceremony took place in the village church in Cumnor, which features a spectacular 17th century wooden spiral staircase up to the bell tower. Becky perched halfway up it to offer some alternative angles during the ceremony.
Being a typical December day, it was a little blowy, and this is one of my favourite shots from the church.
As you'd expect, the Randolph was looking pretty Christmassy, added to by Sophie's little touches. (I say Sophie's, because Tom works in Formula One, and isn't really around much of the year).
Once we'd all arrived, I gathered up the crowds for a big group photo on the Randolph's famous staircase.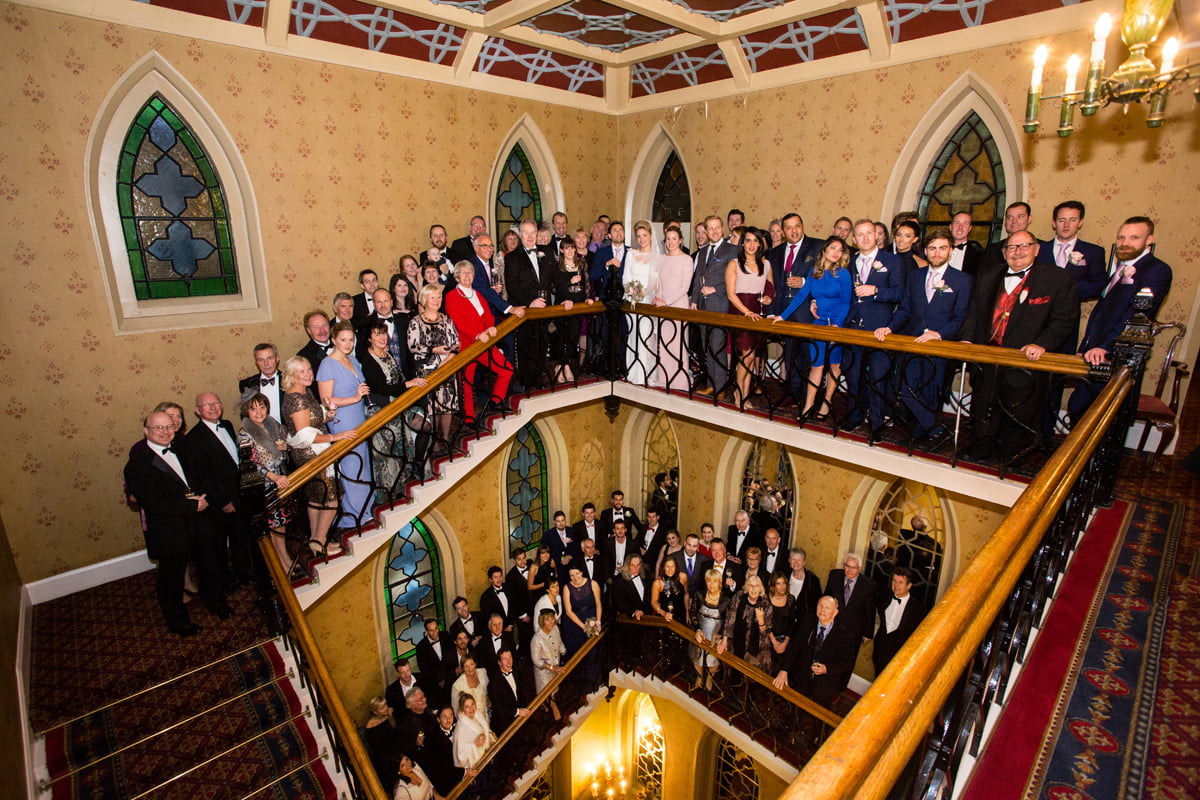 As you can see, the speeches were entertaining – and the entertainment continued into the evening with the cake cutting, a casino, and Sophie and Tom's first dance; about which I shall say no more.
Thanks you both for being such great clients, and best wishes for the future.